You are about to discover hassle-free one-stop RV storage.
Davenport Storage proudly serves all of Santa Clarita, Saugus, Newhall, Valencia, Acton, Agua Dulce and surrounding areas. We provide RV, boat, trailer, equipment storage for all size vehicles or specialty items.
We are located on the east side of the Santa Clarita Valley – 5 minutes from the 14 freeway and 5 minutes from Soledad Canyon. Directions from anywhere to Davenport Storage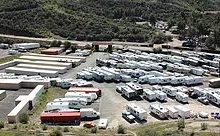 Whether you need space for your RV, boat, motorcycle trailer, or work equipment, we have the space to accommodate you! Designed specifically for secure outdoor storage of RV's, trailers, pop-up campers and boats, we offer 24x7x365 keycard access to our lot. The property is equipped with secure perimeter fencing, security cameras, and a 40,000 watt ...
Read More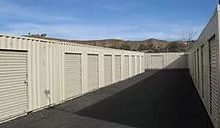 Davenport Storage offers a wide selection of indoor/outdoor weatherproof, self-storage options. We have the following sizes: 8×5, 8×10, 8×20, and 8×40. The units are completely weatherproof. (but they are not climate controlled). These units are perfect for items that don't require constant temperature control, but need to stay completely dry. The buildings do have coated ...
Read More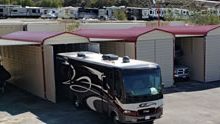 Davenport Storage is happy to now provide covered RV storage for all size vehicles up to 40′. Units include lockable roll-up doors, heavy guage steel construction, and earthquake anchors to prevent movement. ...
Read More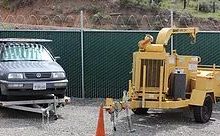 We'll store anything. Personal storage or Business. From movie trailers and props to specialty equipment, we have any size space that will fit your need. Davenport Storage accommodations are the best in the state giving you extra wide roads for backing your trailers or boats into their spots. Spots are up to 15.5' wide which ...
Read More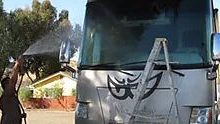 We offer complete RV services including: wash/wax/detail, vehicle covering, tires, air, battery, oil changes, water heater maintenance, refueling, ...
Read More
We offer many additional services that allow for hassle-free storage, like:
…and we're a U-Haul Neighborhood Dealer!