U-Haul Neighborhood Store
|

"U-Haul is proud to be partnering with a quality independent business such as Davenport Storage", exclaimed Chad Farren, president, U-Haul Company of San Fernando Valley. "Davenport Storage is a great example of the type of successful business relationship U-Haul has established in order to build and maintain a strong network of independent dealers across North America."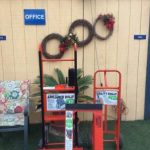 Davenport Storage can now offer a variety of moving equipment and supplies designed specifically for moving household furnishings, including moving vans, open trailers, closed trailers, furniture pads, appliance dollies, furniture dollies, tow dollies and auto transports. We also will offer sales items to protect customers' belongings and make moving easier, such as heavy-duty boxes, which are made of up to 90 percent recycled content and are available in a variety of sizes.
Get FREE truck rental rate quotes at Davenport Storage. U-Haul rental trucks are specifically engineered from the ground up, and offer such customer pleasing features as Low Decks, EZ-Load Ramps, Gentle-Ride Suspensions, Mom's Attic, automatic transmissions, AM/FM radios and unlimited tie-downs on padded rub rails. U-Haul also offers a full line of trailers and leads the way with the best car haulers in the industry.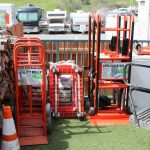 Our moving trucks have more safety features than other moving trucks in the industry, including high visibility mirrors to assist the driver. Whether you are moving a smaller apartment or a large four-bedroom house, U-Haul truck rentals will provide you with the moving truck rental you need to get from point A to point B. Find the perfect size moving truck to assist with your move, U-Haul is home of the $19.95 rental truck!
Our U-Haul hours are:
Mon: Closed
Tue-Fri: 9 am – 4 pm
Sat: 9 am – 12 pm
Sun: Closed
Visit our U-Haul page for rates: https://www.uhaul.com/Locations/Truck-Rentals-near-Canyon-Country-CA-91390/053064/